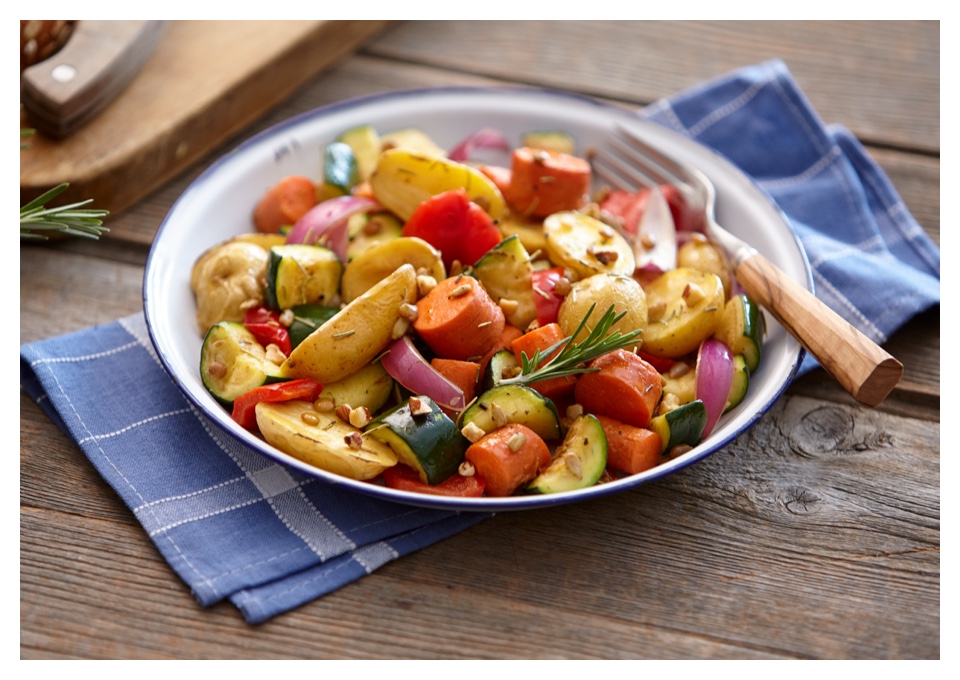 Perfect for salads, vegetables and even for snacking.
With Salad Pizazz! we take the ordinary meal and turn it into extraordinary. And with 11 different options to choose from, we are more than just about salads. You'll also enjoy our products on vegetables, yogurts, even as a snack. All you have to do is sprinkle it on and any meal becomes a masterpiece.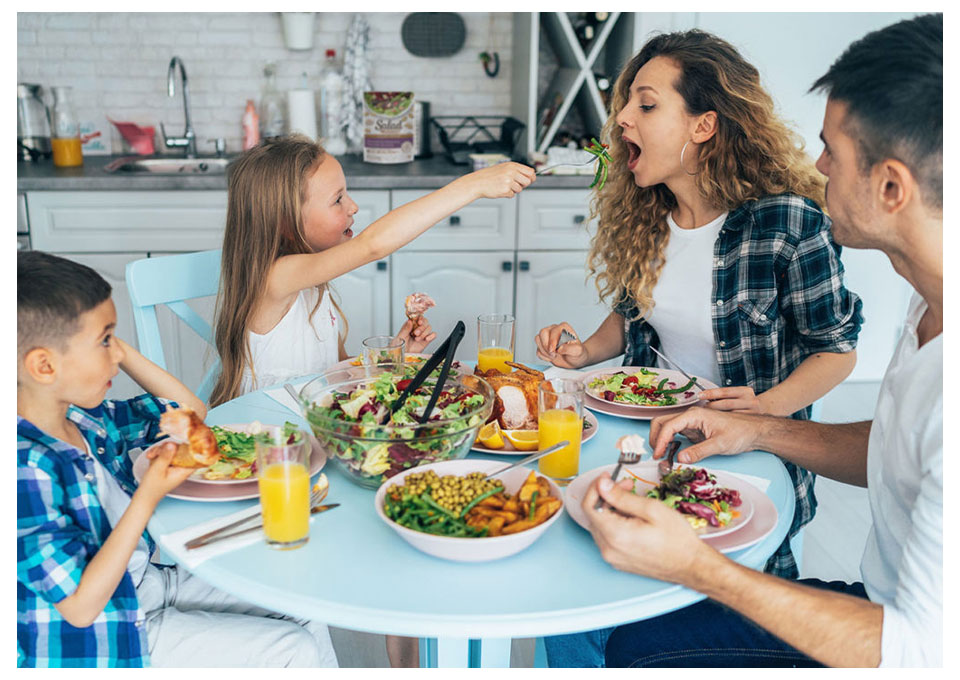 Feel good about what tastes good for your family.
You want to serve your family something that's good and good for them. Whether you're topping a salad, a casserole or any of our thousands of recipes, you'll be the hero of the kitchen. And you can craft a great meal experience with less prep time so you can focus on spending time with what really matters.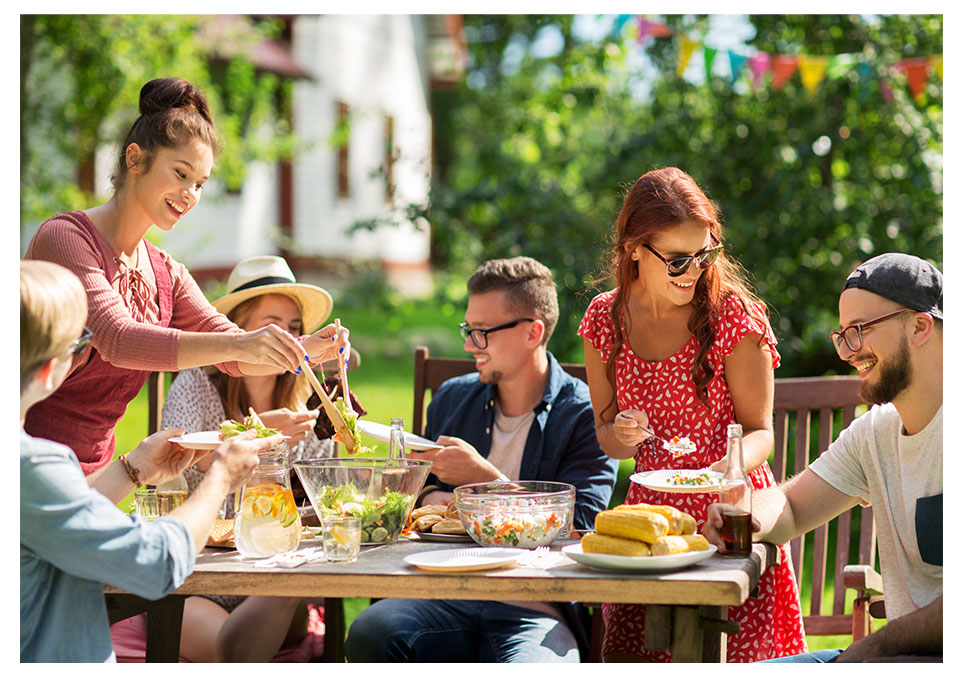 Now here's an entertaining thought.
When family and friends are coming over it's a special time.  Exactly why you want to serve everybody a special meal they'll remember. Salad Pizazz! is the perfect way to put the finishing touches on the perfect evening without having to spend too much time in the kitchen.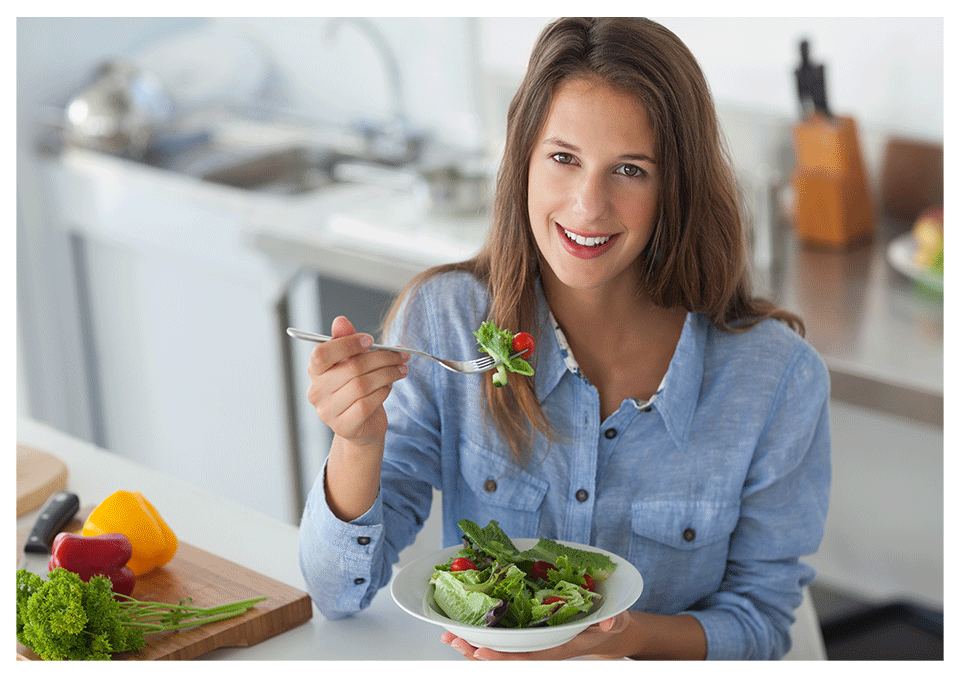 Eat like you're going out, even when you're staying home.
Just because you're staying home for the evening doesn't mean you have to settle for a boring meal. In fact, it's quite the opposite. Salad Pizazz! is famous for having that missing ingredient that quickly turns blah, blah, blah into beautiful.