Recipes
Italian Zoodles & Shrimp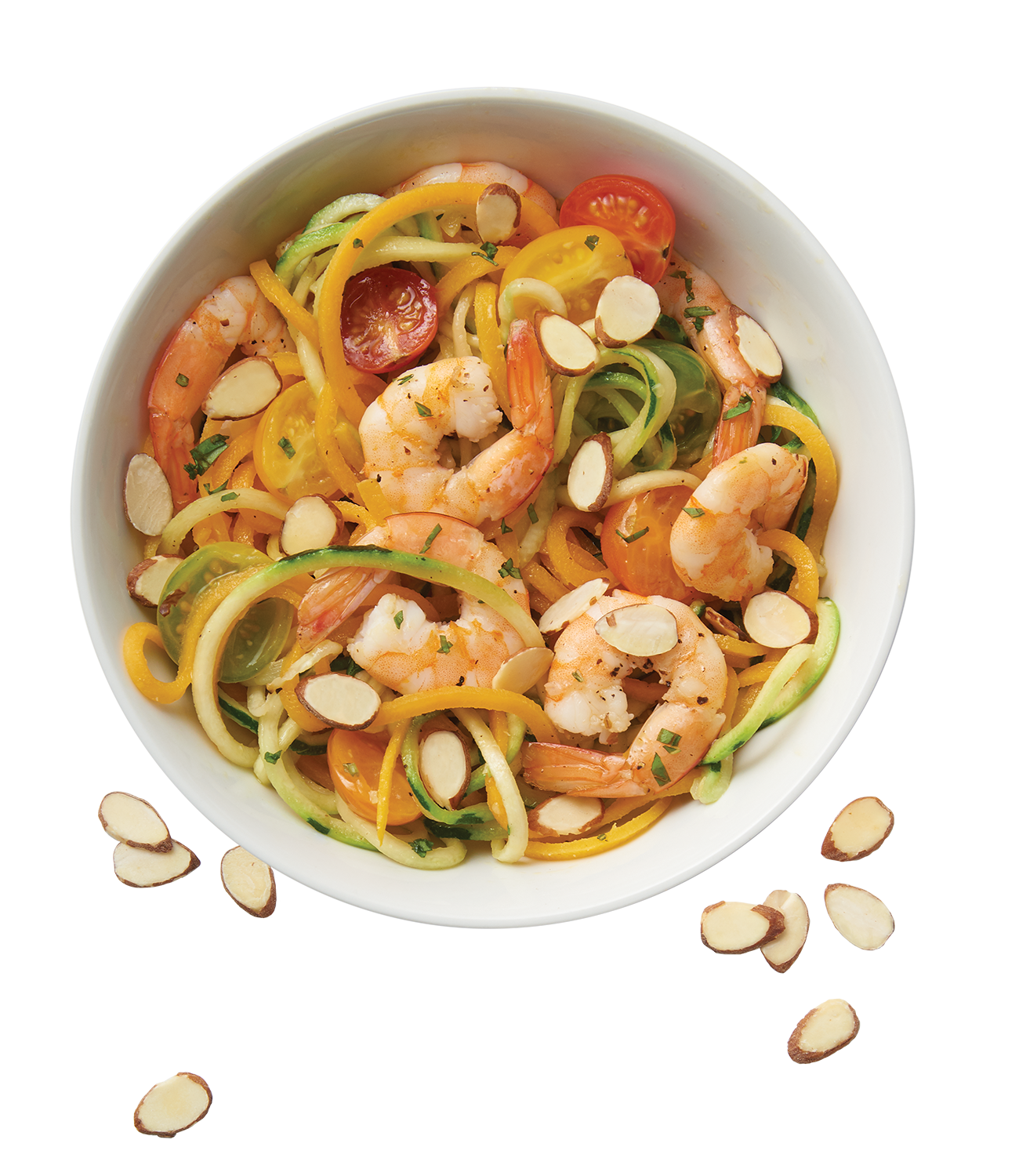 Ingredients
¼ cup olive oil, divided

4 cloves garlic, finely chopped

12 oz. peeled & deveined, large tail-on cooked shrimp (41-50 count)

Coarse salt & freshly ground pepper to taste

2 cups (13 oz.) fresh zucchini noodles

2 cups (13 oz.) fresh butternut squash noodles

2 cups multi-color cherry tomatoes, halved

½ cup chopped fresh basil

⅓ cup grated Parmesan cheese

¾ cup Salad Pizazz!® Roasted & Salted Sliced Almonds
Directions
Heat 1 tablespoon oil in large deep skillet over medium-high heat. Add half of the garlic and shrimp; season with salt and pepper. Cook and stir about 3 minutes; scrape into a bowl.
Heat remaining 3 tablespoons oil in pan; add vegetable noodles and remaining garlic. Sauté 3 to 4 minutes, stirring frequently, until tender. Return shrimp to pan with tomatoes; cook 2 minutes longer or until heated through. Stir in basil and Parmesan.
Serve vegetables and shrimp sprinkled with Salad Pizazz!® Roasted & Salted Sliced Almonds.