Recipes
Kale & Brown Rice Salad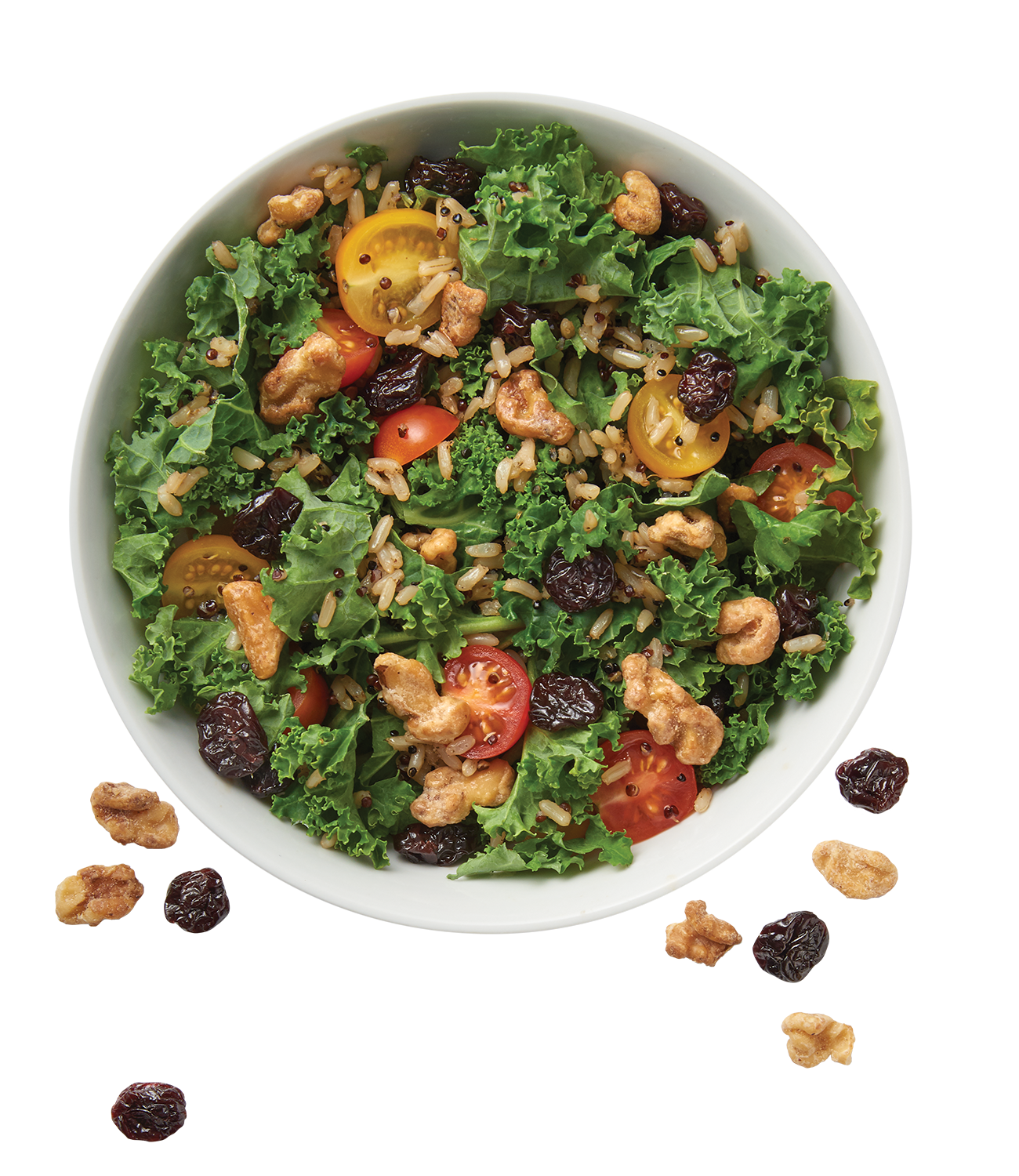 Ingredients
3 tablespoons balsamic vinegar

2 tablespoons extra-virgin olive oil

2 teaspoons Dijon mustard

½ teaspoon dried basil

Coarse salt & freshly ground pepper to taste

8 cups chopped curly kale

1 cup pre-cooked brown rice blend or quinoa*

1 ½ cups halved small red and/or yellow cherry tomatoes

¾ cup Salad Pizazz!® Dried Cherries & Honey Walnuts


Directions
Whisk vinegar, oil, mustard, basil, salt and pepper together in the bottom of large bowl. Add kale. Toss until well coated; allow to stand 15 minutes.
Warm brown rice blend according to package directions. Stir into kale mixture with tomatoes. Serve salad topped with Salad Pizazz!® Dried Cherries & Honey Walnuts.
*Look for pouches of cooked, whole grains in the rice and beans aisle of the grocery store.